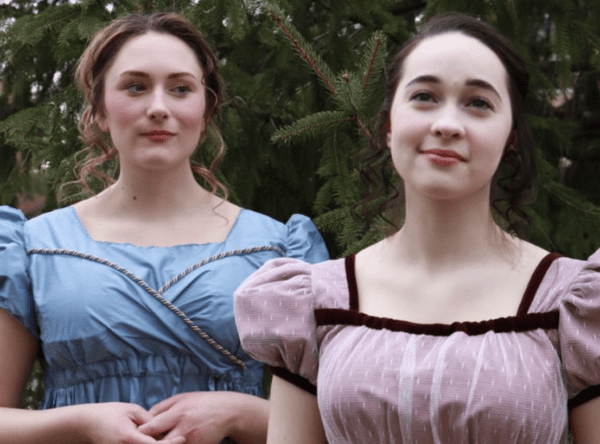 Sense and Sensibility
Anathan Theatre to Present Sense and Sensibility
STEUBENVILLE, OHIO— Franciscan University of Steubenville's Anathan Theatre will perform Sense and Sensibility as its mainstage student production April 9-18.
The play is an adaptation of Jane Austen's novel by Kate Hamill and will be performed in Anathan Theatre, ground floor, Egan Hall. Performances are open to the public. Seating is limited and mask-wearing by audience members is required. Accommodations to maintain proper social distancing will be followed.
Directed by theatre professor Dr. Monica Anderson, Sense and Sensibility is the story of the Dashwood sisters, sensible Elinor and her romantic sister Marianne, as they pursue love and dodge gossip in 18th-century England.
For the first time ever, in collaboration with Franciscan University's Communication Arts Department, the play can be viewed April 9 as a livestream event and on-demand via the University's website April 10-11 and 16-18.
Performances will be about 2 hours long with one intermission. They will be held over two weekends: Friday, April 9, and Saturday, April 10, at 7:00 p.m., and Sunday, April 11, at 2:00 p.m.; and Friday, April 16, and Saturday, April 17, at 7:00 p.m., and Sunday, April 18, at 2:00 p.m.
Tickets are $4 for adults and $2 for students and seniors. Admission is free for clergy, religious, and children under 12. Tickets can be reserved by calling 740-283-6245 or bought at the door on a first come, first served basis.