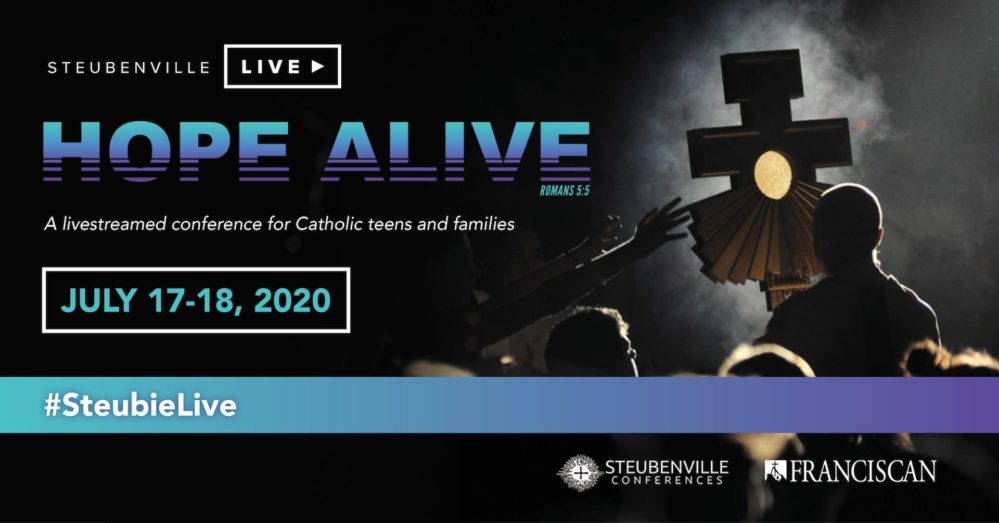 "Steubenville Live" Livestreamed Conference
We've all experienced our fair share of sufferings during these past few months. So much about our lives has changed, and it hasn't been easy. But through it all, one thing hasn't changed: Jesus Christ is still with us and he loves us beyond measure.
It pains us that we can't ​personally support you and the tens of thousands of people who normally come to encounter the life-changing love of Christ at the Steubenville Conferences across North America. Still, that's not going to stop us from being there for you during these difficult times.
Experience hope alive at our very first livestreamed conference, Steubenville Live!
Enjoy a virtual event like no other!
Livestreamed from Steubenville Florida, no pre-recorded talks
Fully interactive
Powerful worship music
And, of course, Jesus will be there, the source of our hope!
Steubenville Live engages not only high schoolers but their families, too!
United with Christ and with each other we can restore hope to our world.